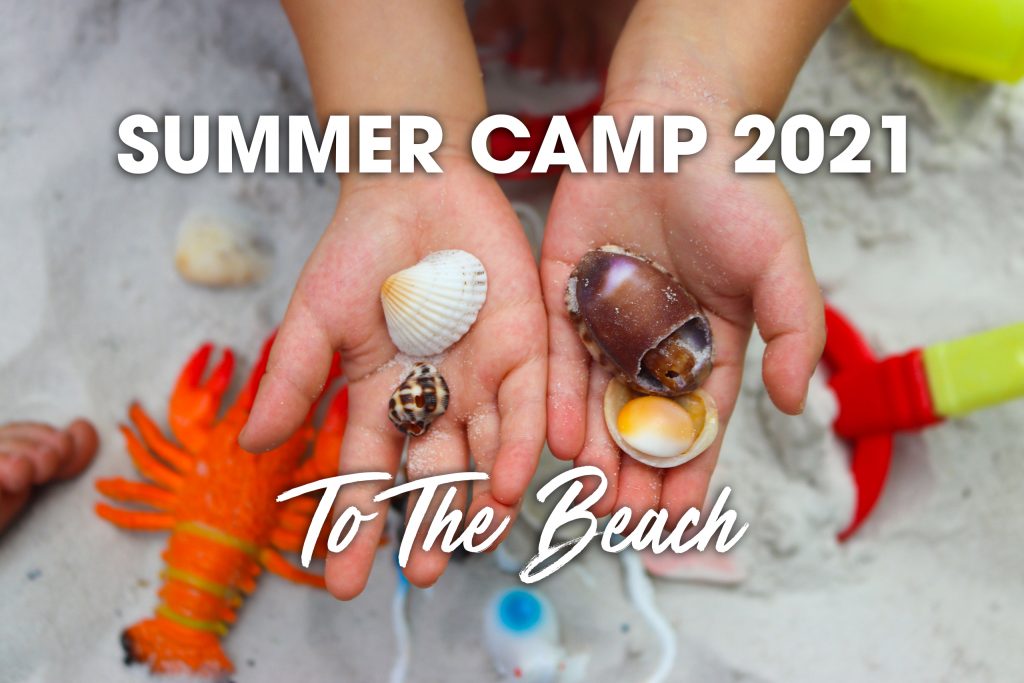 We are pleased to inform you that AHI Summer Camp 2021 is open for registration!
I. Summer Camp (8.30am – 3.00pm) 
Date: 21st June – 16th July 2021 (Mondays – Fridays)
Time: 8.30am – 3.00pm
Price:

16,000,000 VND (Preschool; 2  – 5 years old)
18,000,000 VND (Primary School; 5 – 9 years old)

Location: Anne Hill International School, 31 – 33 Giang Van Minh, An Phu Ward, Thu Duc City (District), Ho Chi Minh City, Vietnam
This year's theme is "To The Beach". With travel restrictions still in place, we hope to bring the feeling of soft sand and breezy beaches to our school grounds. Through a theme that revolves around vacation, students will continue to learn as they immerse themselves in various fun activities.
========
II. Summer Camp Extension Programmes (3.00pm / 3.30pm – 4.30pm)  
Another exciting thing about this year's Summer Camp is the variety of Extension Programmes available after 3pm. Additional fees will apply.
Students can choose to stay back and attend one of the following programmes at the school (Mondays – Fridays):
Option 1: AHI Baby Blossoms ( 2 – 3 years old)  // Price: 7,000,000 VND
Students of 2 – 3 years old can sign up for the AHI Baby Blossoms programme. Children are given opportunities to develop their fine and gross motor skills, cognition and social interaction in a safe yet fun environment. Through various activity stations that utilise the five senses (sensorial activities), the session aims to ignite a child's curiousity and self-exploration. For this special summer programme, parents/guardians are not required to accompany the child.
Option 2: After School Care (3 – 9 years old) // Price: 3,500,000 VND
There will be free play for students every day with a dedicated staff to supervise. After School Care will be conducted in class.
Option 3: Co-curricular Activities ( 4 – 9 years old) // Price: 6,000,000 VND
Students will engage in a different co-curricular activity each day (Monday to Friday) across different disciplines. Depending on the age group, students will take part in activities such as Dance, Robotics, ICT (Building & Technology), Music & Movement and Outdoor Sports/Games. Please note that the schedule of activities is fixed for each age group. Students will need to attend all co-curricular school activities during the week scheduled for their age group.
Option 4: Global Art Camp ( 4 – 9 years old) // Price: 7,000,000 VND

This is an Arts Camp in cooperation with Global Art that enable students to gain a deeper knowledge in different mediums of art. Students will gain a foundation in (i) Acrylic (ii) Clay (iii) Craft and (iv) Virtual Art. The only requirement for this programme is that students are able to hold a pen properly so that they can experiment with various equipment and tools. 
As for students who are unable to attend the main Summer Camp, they can also choose to participate in the Extension Programme only.
========
III. Registration
Please note that we will prioritise registration for the full 4 weeks in order to organise the best class arrangement for all students. This applies to both the main Summer Camp and Extension programmes.
For more information or to register please contact us via our email at info@annehill.school or call our Summer Camp hotline at 0906946937.
Our previous camp was Anne Hill Enrichment Centre's Winter Camp 2020.