Step into the enchanting world of Anne Hill International School (AHI) as we unveil the cherished tale of "First Day of School Delight!"
This captivating narrative unfolds in two captivating chapters – Preschool and Primary School – where little steps mark the start of grand educational journeys. Join us as we celebrate the thrill of new beginnings and the unity of a vibrant community in District 2.
Preschool: A Joyful Initiation! An orchestrated health check at the school gate ensures a secure beginning. Parents' hands tightly clasped, students venture into their first classroom encounter, igniting the curiosity and wonder defining their educational expedition.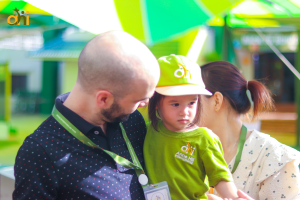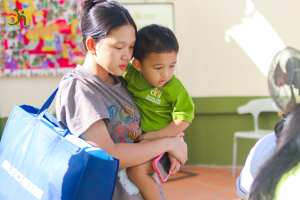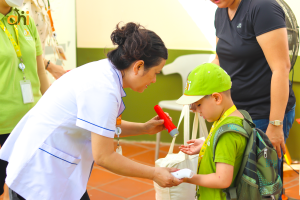 Primary School: Unleashing Enthusiastic Exploration. Energised and eager, the first day of primary school resonates with shared tales of summer adventures and the palpable excitement of uncharted horizons. Stepping confidently into this next chapter, students embrace learning zealously, fostering an environment of growth, camaraderie, and creativity.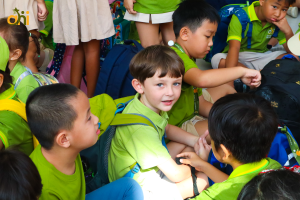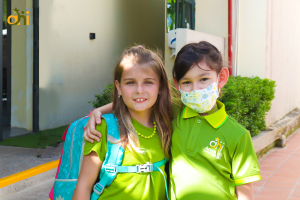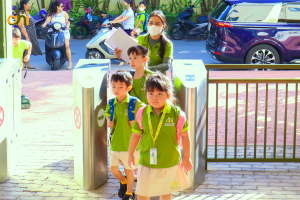 Double Happiness: AHI's Dual-Campus Bond. AHI School's dual campuses unite in a jubilant tapestry of shared happiness: two beginnings, two aspirations, yet one community. The convergence of these distinct journeys fosters a sense of unity and purpose, enhancing the tapestry of each student's experience.
"First Day of School Delight!" at AHI School is a mosaic of fresh starts and boundless potential. Through preschool and primary school, we cultivate a love for learning and empower young minds to embark on transformative journeys. Join us in embracing these significant steps as we nurture inquisitive minds and celebrate the unity that defines the AHI community. Your child's voyage of discovery starts here.